Our Solutions
The solution for tracking productivity and time, suitable for all types of teams and industries.

Remote
Improved clarity and practical work insights for remote teams.

Hybrid
Instant productivity analysis for enhanced performance, regardless of your location.

Outsourced
Enhance efficiency in BPO and international companies using workday analytics to drive performance.

Distributed Teams
Elevate productivity, ensuring consistent excellence and seamless collaboration across diverse locations.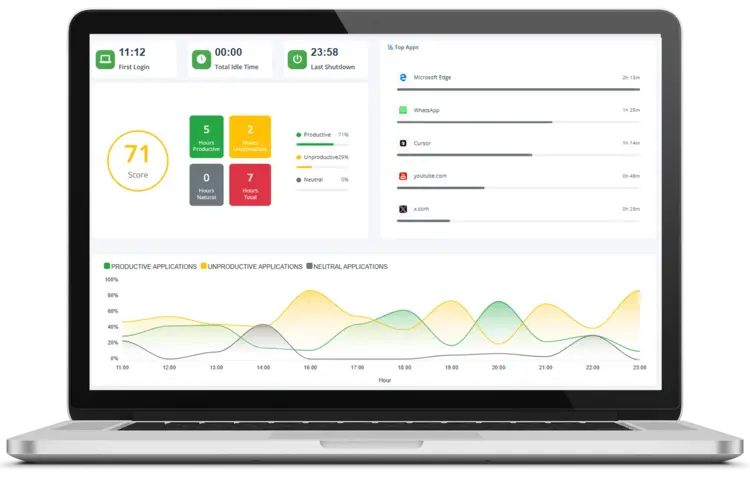 Make Every Second Count
Automated time tracking reveals strengths and areas for growth, empowering you to enhance individual and overall performance effortlessly.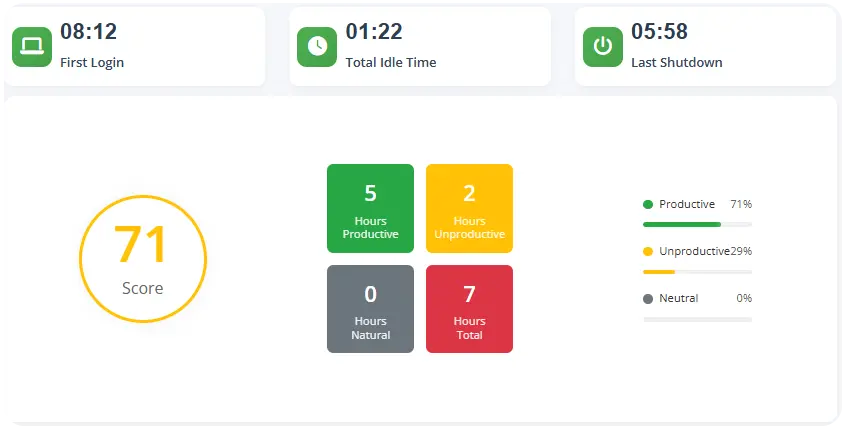 Better for Managers
Monitoring and analyzing your team's time allocation enables more active engagement in each project. You can provide support and intervention as needed. Our insights also assist in identifying top contributors, boosting team morale.

Better for Employees
When your team members recognize how time tracking provides valuable insights into their strengths, areas for improvement, and workloads, they'll experience a boost in productivity, accountability, and self-direction.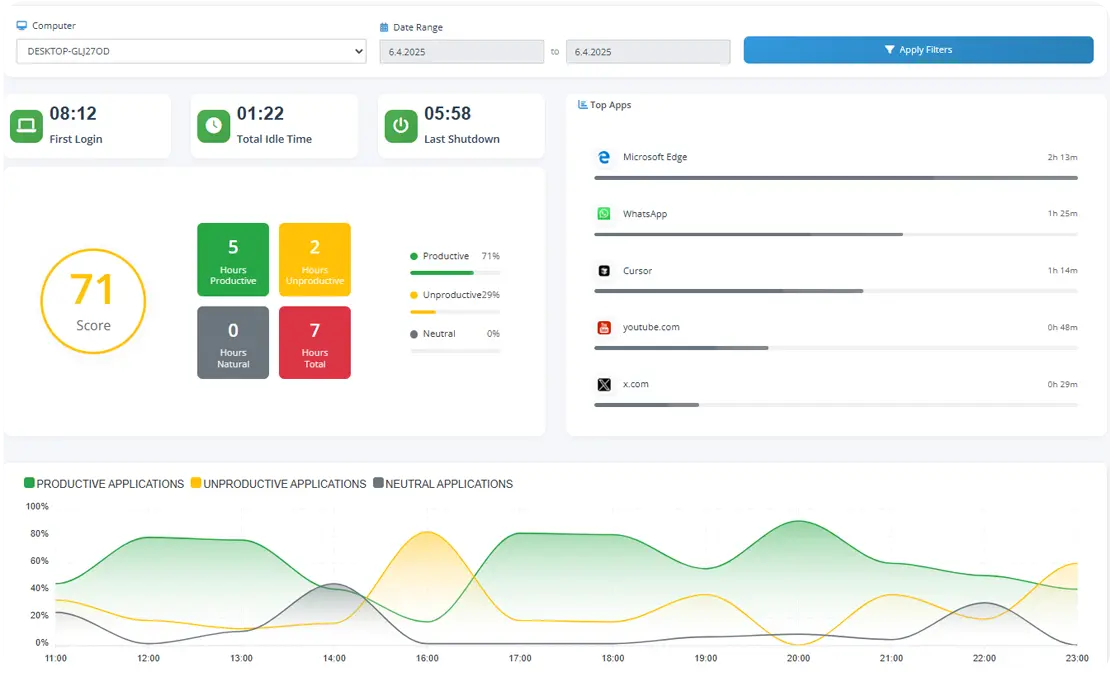 Better for the Organization
Content employees are effective workers, and MonitUp contributes to their contentment by supporting a flexible work environment with transparency and responsibility. Whether working remotely, at the office, or while traveling, they can work in a manner that suits both your needs and theirs.
Review
What other customers have to say about us
Try MonitUp for free
Ready to boost your productivity? Start your 7-day free trial now.